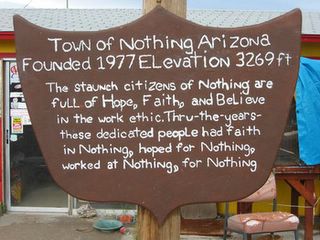 Church Plant in Nothing!
Alright. This post really spins my beanie, especially after all the church poop we have experienced over the past year. I have experienced life in a church without a clearly defined strategy, (or a "Strategy of the Week") and to coin a phrase of KC's "it blows"!
Lack of direction, baby. Totally rocks! Let's do a church plant in Nothing, Arizona. Who is with me?